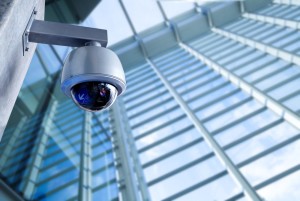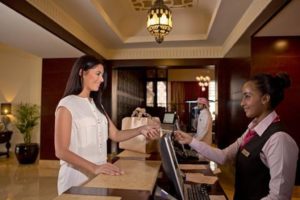 Emcorp Group delivers annual support works globally to hundreds of sites and tens of thousands of staff for a multitude of major hotel brands. These include reviews utilizing highly qualified and experienced hospitality assessment teams in dozens of global locations, audits using bespoke hotel assessment and reporting apps, industry aligned training and technology for interpretation of data via Emcorp Group software.
All services and technology solutions can be customized to meet each brand exact need. Emcorp Group understands the sensibilities of the industry and have worked to develop a partnership designed to protect both the brand and its end to end operations.
Hotel Risk Review
Our multi-level risk assessment, analysis and auditing process (RA3) linked to proprietary reporting software allows clients the opportunity to measure their separate and combined risks against the potential impact to operations, infrastructure and brand. This includes safety, security, crisis, environmental, hygiene and brand measurement
HACCP
Food Safety assessments leading to HACCP certification are linked to customized software applications for reporting and corrective action management. Statistical hygiene information and graphical reports are supplied for both the individual sites and broader management groups. Emcorp Group are certified by London's prestigious Chartered Institute of Environmental Health.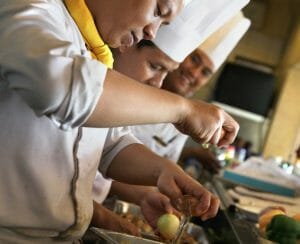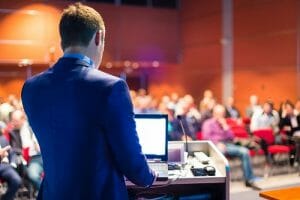 Training & Education Courses
The Company developed an array of hotel specific education packages covering topics such workplace safety and security, incident response and management procedures and a range of food safety and hygiene programs that are utilized by over 75,000 hotel staff each year. Packages include PowerPoints, session plans, assessment sheets and answers. Modules can be placed online, with the 'e-Learning' platform allowing 24/7 access via a dedicated digital platform.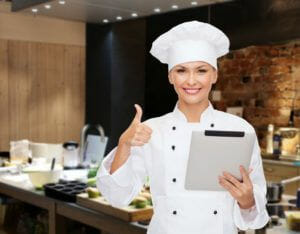 Linked Services
The site assessment and training services can be run concurrently for our hotel industry clients. These can be expanded to include food safety program development, HACCP auditing, Customer Experience Measurement and Mystery Shopping. Our hospitality assessment and instructional team are highly experienced, certified and geographically located to carry out all services.
Hotel Technology
Emcorp Group maintains a permanent software management team to support all tech services. The dedicated Hotel Paperless Platform and Safety Manager Platform are fully customizable to allow you to digitize your portfolio. This allows you to task and track performance and be provided with detailed data analytics in real time of any site, brand, country or region. The digital platform is supported by bespoke hotel apps and hardware designed to deliver immediate information on roles and responsibilities during a crisis situation.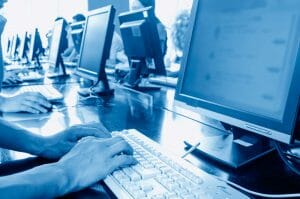 Hotel Digital Management
Hotel Paperless Platform services are supported by Emcorp's Hotel digital platform, where staff upload audits and corrective action information and management can task and track outcomes. All reports can be visually tracked by a dedicated dashboard. Each hotel manager would have access to their own building records with corporate managers possessing oversight of the entire group assets.
Customer Experience Measurement Solutions
Consulting and mystery shopping services are designed to deliver detailed analytics and brand feedback at both a strategic and localized level.  Program based consultation, staff training and education provide for consistent quality control.